it is a way of connecting myself with people thanks to the colours, the fabrics and their treatments.
it must be an accurate reflection of what does define me.
it is an introspection.
a silent collection.
they're moments, my moments, my memories.
it is a transformation, a shared isolation.

to obtain an artisan result the fabrics have been manually dyed.
the buttons and earrings have been handmade out of ceramic.
the prints have been created out of own pictures being shot in different moments of my life.
---
childhood
family
tradition
image

appearance
religion
school
marks
needs to improve NM
making good progress PA
progresses out standing PD




friends
breakup
NM
adolescence
lack of motivation
night
university
new friends
new group of friends
questions
NM
couple
protection
doubts
NM
emotions
right
grandfather
new university
new town
freedom
fear
loneliness
more doubts
memories
achievements
proud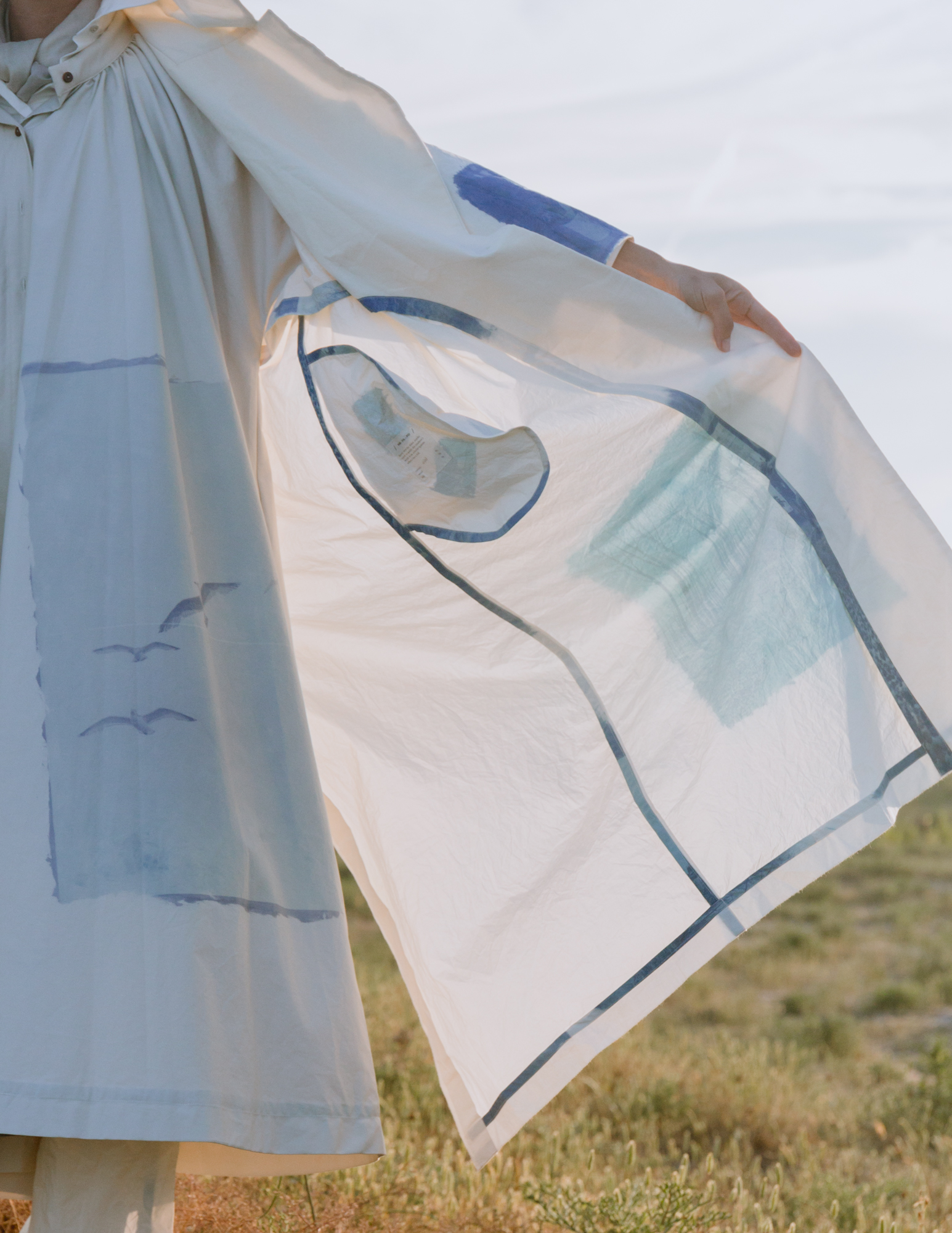 NM-PA-PD
these were the three marks used to qualify the student's work in my scholar system when i was a kid.
it's about introspection.
is a silent collection
is a transformation
is a goal
is an achievement
is a way ofconnecting with others
a shared isolation
an isolation in which anyone can see themselves reflected.
the aim is to find an effective and different way of relating and communicating through visual and artisan techniques.
proud of me