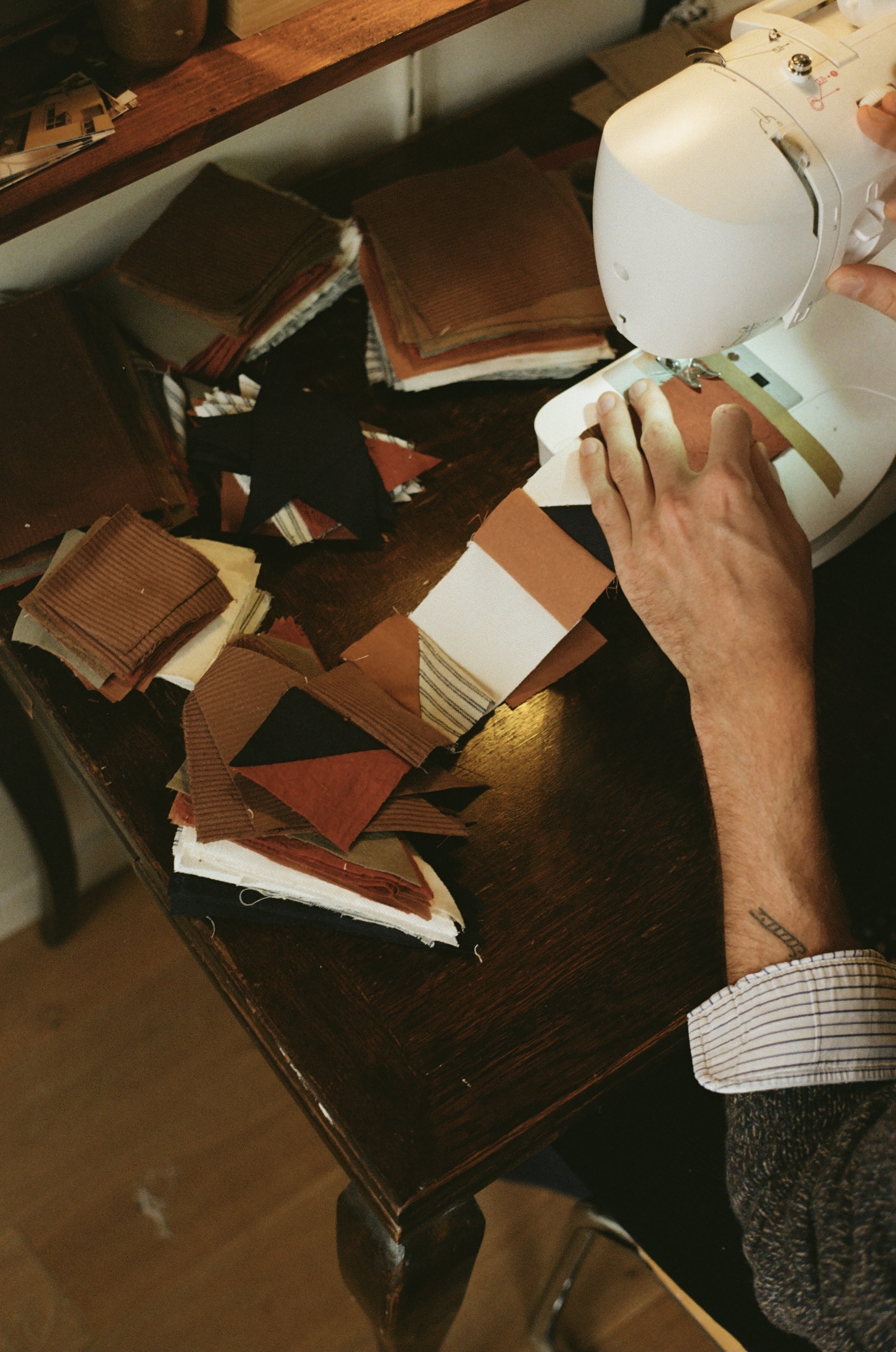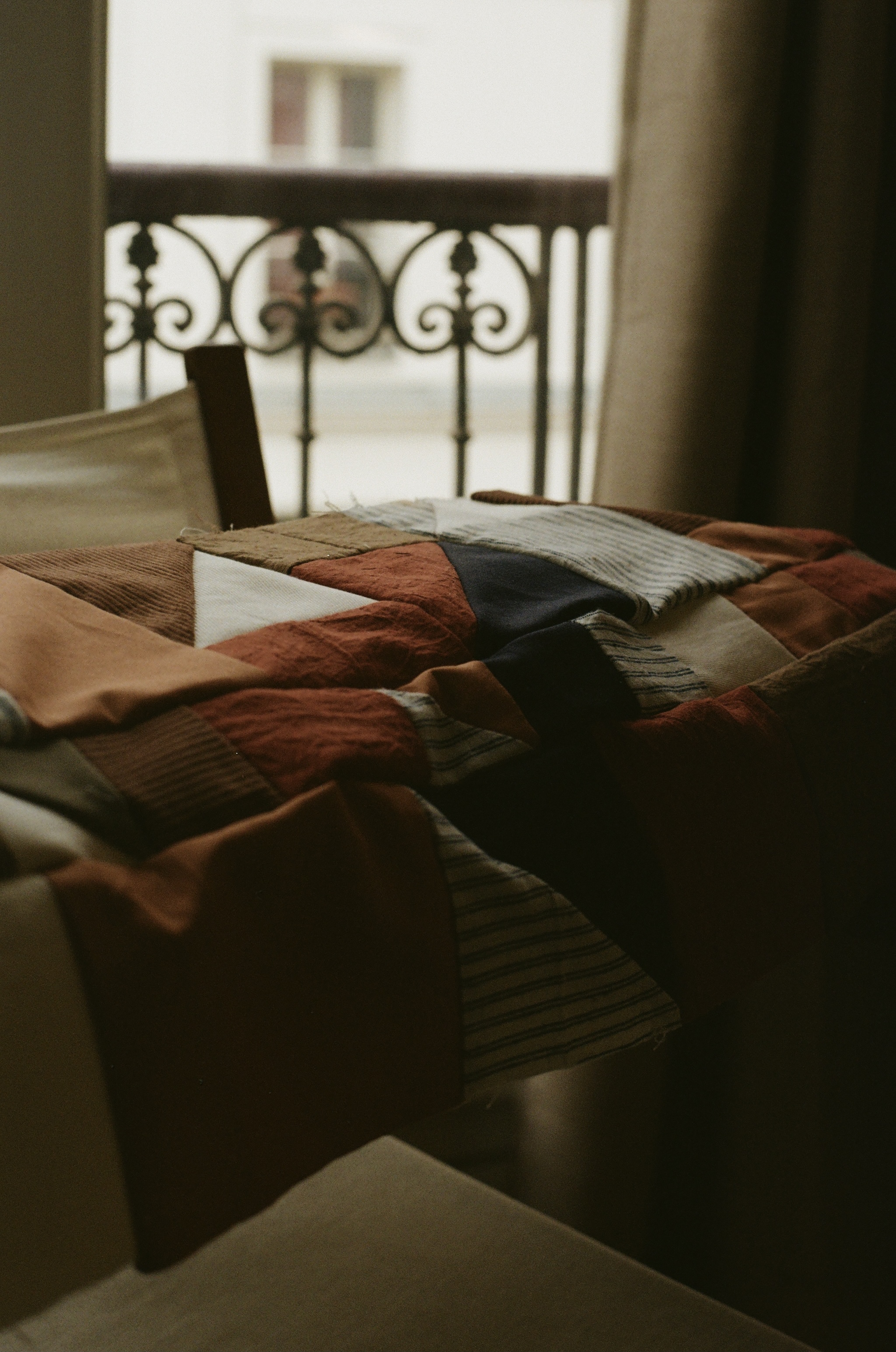 Cojín Atolondrado 220€
To recycle all the fabric leftovers from the brand's garments, we have decided to start manufacturing unique pieces.
"Atolondrado" is our first cushion, made using the patchwork technique.
We also wanted to use the ceramic buttons that have not been sewn.
Mesures: 95cm x 44cm
Lined inside
Handmade in Paris
For further details, or if we can help in any way, please email us hola@juliavelazquez.com
Measures in cm.